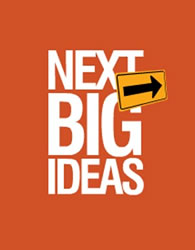 The Next Big Ideas
The Avenues Company recently brought together three exciting technologies in a program entitled "The Next Big Ideas: Emerging Technologies and Rising Stars in Oral and Maxillofacial Surgery." The technologies featured were:
Computer Guided Reconstructive Dentistry
Oral Cancer Screening and Diagnostics
Dynamic Cell Therapy
Stay tuned for more big ideas in the future! Thanks for visiting our website. Please visit us again as we regularly update and add to the online initiatives section.